Hello, I´m Simon Campbell, the founder and CEO of IX Media Ltd which runs the London School of Trading and London Investment Week brands.
Every month since January 2015 I´ve hosted the Round-the-Clock-Trader events for thousands of traders around the globe.
Join the On-Target Trading Club

At the live events, I invite the best trading educators and real traders to share their insights, strategies and experience with our live audience.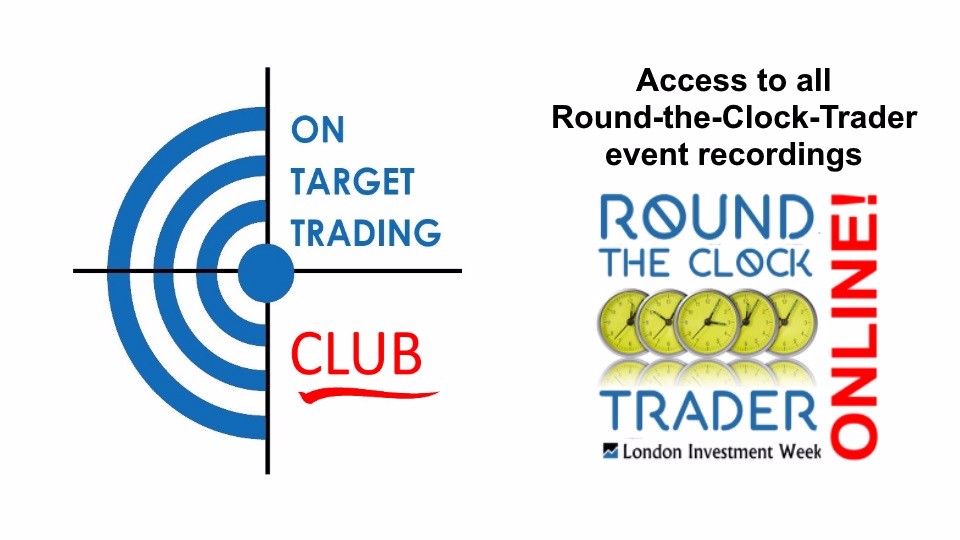 By joining the On-Target Trading Club today you will have immediate access to this rich archive of educational lessons from the world´s best trading educators - PLUS it's being updated every week with the latest recorded events!
View the trading lessons waiting for you now

I believe that trading is a great way of making money, and research shows the traders who do make money on a regular basis, are those who continually learn new skills.
By joining our club, you´ll be giving yourself immediate access to a choice lessons on every aspect of trading from basics of charting, to developing your own profitable systems and managing a risk/reward level that you're comfortable with.
The Round-the-Clock-Trader live are taking place every week, this means at least 4 new fresh webinars adding to the archive every week, available to you at a time that suits you.
View the latest trading lessons waiting for you now

The markets change every month - and so does our teaching! You´ll receive access to a valuable resource of information from speakers trading in the markets themselves, and showing you how they are making money.
Join us today for free
What will you receive as a member?
On-demand access to over 250 recorded webinar trading lessons

At least 4 x new trading video added weekly

Members email newsletter with market news
Special discounts off premium online courses

Bonus gifts from our sponsors
Keep yourself up to date with the latest trends in stock markets, forex markets and other money making opportunities.I look forward to welcoming you as a member to the On-Target Trading Club. If you need any further reassurance, please don't hesitate to contact me.
I wish you every success in your trading nand look forward to welcoming you on the other side. Simply click here to get started.

Simon Campbell MBA ACSI